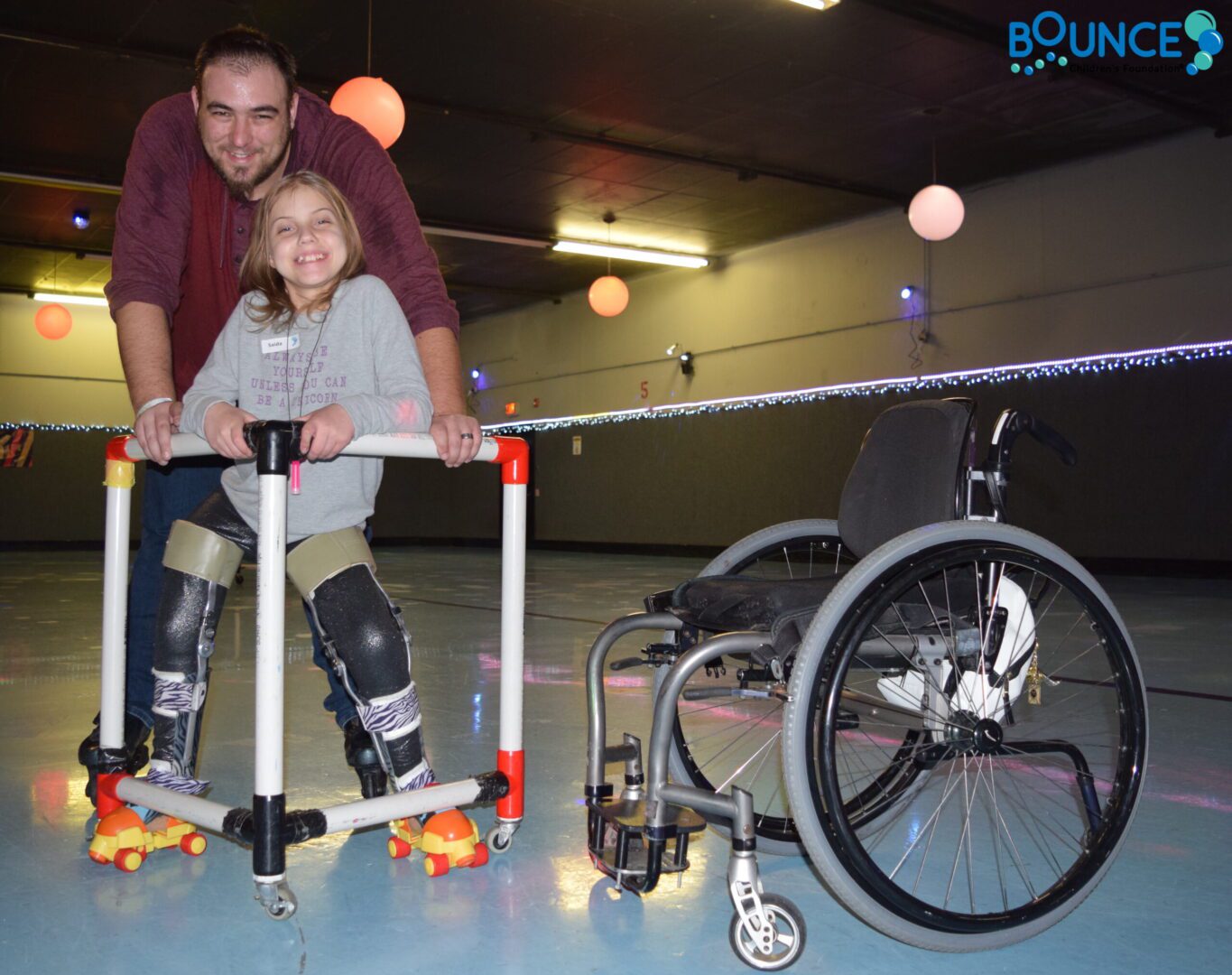 "Thanks to Bounce, I don't feel alone at all."
Ask Saida what she likes to do and she'll spew off a vast list of things, from reading all the Harry Potter books to bowling with her high school team to indoor skydiving. With the latter, she'll laugh and tell you it's hard not to drool on yourself.
Saida, 14, seems unstoppable, radiating a positive energy and extraordinary sense of self. And yet, she faces ongoing medical challenges, using a wheelchair or braces for help at times. Spina bifida is a neural tube defect in which the spine and spinal cord don't form properly, creating a host of challenges that impact major bodily systems.
Saida has been a Bounce Kiddo since the birth of Bounce Children's Foundation over four years ago. She epitomizes the Bounce spirit, radiating energy, optimism and resilience in the face of chronic illness.
"Thanks to Bounce, I don't feel alone at all," said Saida. At each and every Bounce Bash®, Saida meets new friends and catches up with old ones. The other Bounce kids and families know what it's like to deal with chronic illness, forming a common ground. It is here that a safe space is created, free from bullying.
It is also here that Saida is able to participate in activities never before made possible for her. Bounce keeps Saida feeling unstoppable, whether that be ice skating, swimming, roller skating, playing hockey or visiting Legoland. She even got to go to her first Blackhawks game.
"Bounce is actually a part of my family," exclaimed Saida, grateful for all that Bounces does for her and her actual family. Every kid should feel like they can conquer the world. Bounce recognizes and promotes this attitude for Saida and hundreds more.